Physical Therapy in Northern Virginia for Upper Back and Neck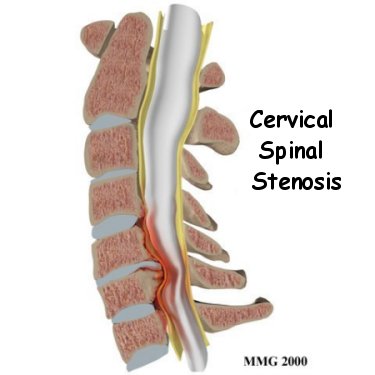 Welcome to Dynamics Physical Therapy's patient resource about Cervical Spinal Stenosis.
The spinal cord is a column of nerve tissue protected by a bony tube in the spinal column. Conditions that narrow the space in this tube put the spinal cord at risk of getting squeezed. This narrowing in the spinal column of the neck is called cervical spinal stenosis, or cervical stenosis. Pressure against the spinal cord as a result of spinal stenosis causes myelopathy, a condition that demands medical attention. Myelopathy can cause problems with the bowels and bladder, change the way you walk, and affect your ability to use your fingers and hands.
This guide will help you understand:
what parts make up the spine and neck
what causes cervical spinal stenosis
how the condition is diagnosed
what treatment options are available