Physical Therapy in Northern Virginia for Hand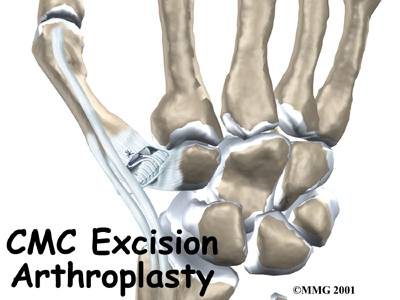 Welcome to Dynamics Physical Therapy's patient resource about Excision Arthroplasty of the Thumb.
Thumb arthritis may be surgically treated with a procedure called excision arthroplasty. The term excision means to take out. In this surgery, the surgeon takes out a small bone at the base of the thumb and fills in the space with a rolled up section of tendon. The soft tissue forms a false joint that keeps the thumb somewhat mobile and stops pain by preventing the joint surfaces from rubbing together.
This guide will help you understand:
which parts of the thumb are involved
why this type of surgery is used
what happens during the procedure
what to expect before and after surgery