Physical Therapy in Northern Virginia for Hand Surgery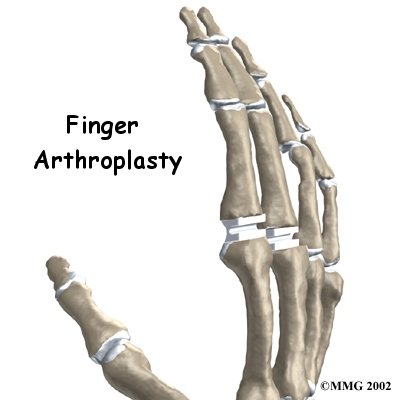 Welcome to Dynamics Physical Therapy's resource about artificial joint replacement of the finger.
If nonsurgical treatments are not successful in easing problems of finger arthritis, your doctor may recommend replacing the surfaces of the joint. Joint replacement surgery is called joint arthroplasty.
This guide will help you understand:
what parts make up the finger joint
how the operation is performed
what to expect before and after surgery
Dynamics Physical Therapy's guide to rehabilitation after surgery