Physical Therapy in Northern Virginia for Elbow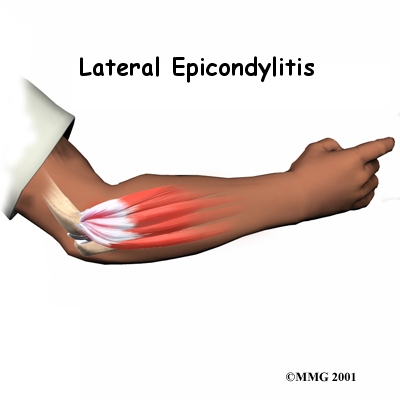 Welcome to Dynamics Physical Therapy's patient resource about Tennis Elbow (Lateral Epicondylitis).
Lateral epicondylitis, commonly known as tennis elbow, is not limited to tennis players. The backhand swing in tennis can strain the muscles and tendons of the elbow in a way that leads to tennis elbow. But many other types of repetitive activities can also lead to tennis elbow: painting with a brush or roller, running a chain saw, and using many types of hand tools. Any activities that repeatedly stress the same forearm muscles can cause symptoms of tennis elbow.
This article will help you understand:
what parts of the elbow are affected
the causes of tennis elbow
ways to make the pain go away
#testimonialslist|kind:all|display:slider|orderby:type|filter_utags_names:Elbow Pain|limit:15|heading:Hear from some of our patients who we treated for *Elbow Pain*#